Caulfield Krivanek Architecture is one of Australia's most respected and enduring architectural practices.
For over 40 years, Caulfield Krivanek Architecture has built a reputation for producing high quality designs. We pride ourselves on
Listening to our clients and taking a collaborative approach with them to deliver outcomes that exceed expectations.
Our ability to design projects on tight budgets using innovative design and construction techniques.
Our commitment to 'design success' by delivering a design that looks great, delivers on the client's brief, and meets budget and commercial requirements.
Our passion for good design, innovation and the opportunities offered through new technologies.
Our diverse team includes architects, interior designers and planners
Our many years of experience, on commercial and residential projects, both locally and overseas.
History
On April Fool's Day 1978, Robert Caulfield and Ivo Krivanek started their architectural practice in the front room of Ivo's Hawthorn home. Forty years on, the founders of Caulfield Krivanek Architecture, can reflect on an enduring and successful partnership, that has seen them collaborate on over 3000 projects both locally and overseas.
As the driving force behind one of Australia's most enduring architectural practices, Robert and Ivo's broad portfolio demonstrates an impressive suite of luxury homes, aged care and retirement residences, multi-level apartments, commercial, educational, government, health and tourism projects. On the international stage, they have master planned cities for Chinese provincial governments and tycoons, and designed commercial, government and apartment projects in Dubai, China, India, Vietnam, Azerbaijan, Belarus and the United States.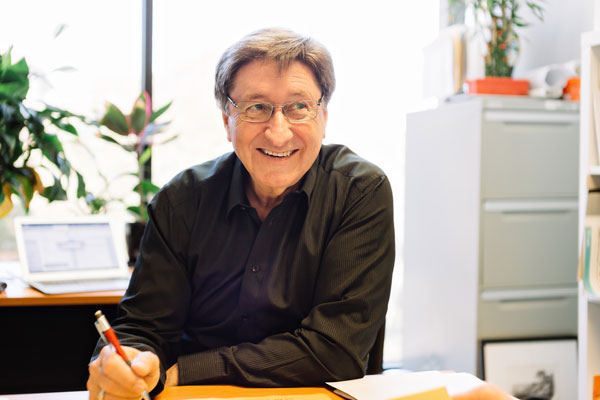 Robert Caulfield
Co-founder and Director
Robert leads his teams through projects in the residential, health & aged care and commercial arenas, both locally and internationally. Robert is known for having a strong commercial acumen, recognising that a project's success depends not only on its design, but also on the viability of its delivery. M 0412 381 306.
More about Robert Caulfield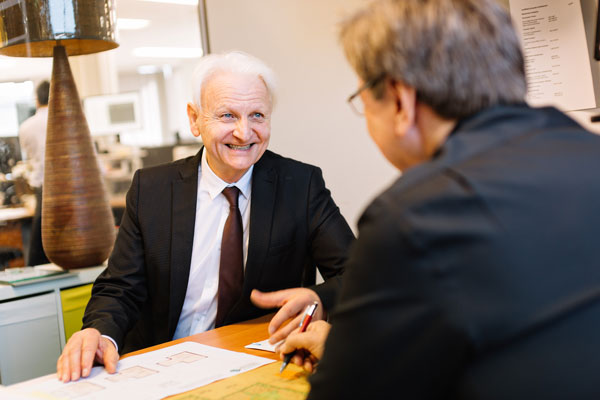 Ivo Krivanek
Co-founder and Director
Ivo is internationally recognised for his ability to combine creativity with function to produce beautiful designs. He is often in demand by other architectural design practices to assist with presentation direction. Ivo drives projects in Australia and overseas, particularly throughout Asia and the Middle East and is the design director of many of the luxury homes which the company designs. M 0411 887 106.
More about Ivo Krivanek
Our new associates are keen to help you with any of your master planning or design.
Jeremy Hearn RAIA
Associate Director
A graduate of RMIT and after gaining experience in leading Melbourne Architectural firms and in his own practice Jeremy joined CKA group in 2015. He brings great experience to our residential and commercial projects. Having highly developed skills in design, documentation and contract management ensure that all practical issues are fully resolved. Jeremy likes to help people fulfill their personal vision.
M 0434 690 599
Vic Huang RAIA
Associate Director
A graduate of Melbourne University Vic has been a crucial part of Robert and Ivo's design team for almost 10 years. Vic's connections with the Chinese community both here and overseas have led to collaborations that have extended the breadth of knowledge and services offered at CKA group.
M 0433 465 329
Laura Miller
Associate Director
Whilst completing her Master of Architecture at Melbourne University Laura took advantage of the graduate program offered by Robert and Ivo, starting with CKA back in 2015. Laura's ability to translate client concepts into solid design solutions, as well as bringing warmth and empathy to this male team has produced many positive outcomes.
M 0421 076 573
Rafe Rawlings
Architectural Draftsman
From Queensland University of Technology, Rafe has been intracule in bringing his expertise to 3D modelling and Architectural drafting to our high end projects.
Augustine Udeagha
Architectural Documentationl
Nigerian born Augustine now calls Australia home. Having completed a master's degree with distinction he ensures all projects at CKA are well documented, enabling smooth transition from design to build.
Song Yang RAIA
Architect
Originally from China, Song completed her bachelor of environmental design and Architecture at The University of Western Australia and is proficient in producing high end renderings
Ann Magnum
Social Media and Marketing
Ann's dynamic personality bring energy and important to building CKA profile and signature CKA developments
Harinat Siriwan
Interior Design
Harinet is invaluable in achieving the high end look CKA is know for
Kaye Caulfield
Administration
Kaye and Robert are the other team at CKA. Kaye has been a wise sounding board for over 40 years
Melissa Griffiths
Melissa brings to CKA a wealth of finance Knowledge and ensures compliance and cashflow governance. Melissa has been in the CKA team for over 10 years
Our Team
Robert Caulfield – Managing Director
Harinat Siriwan – Interior Design
Roger Han – CK Designworks Asia Director
Kaye Caulfield – Administration
Ann Mangum – Administration
Jane de Crespigny – Communications
Melissa Griffiths – Accounts
Frank Basanisi – Documentation Specialist
Dean Connor – Documentation Specialist
Paul Crow – Specifications & Scheduling