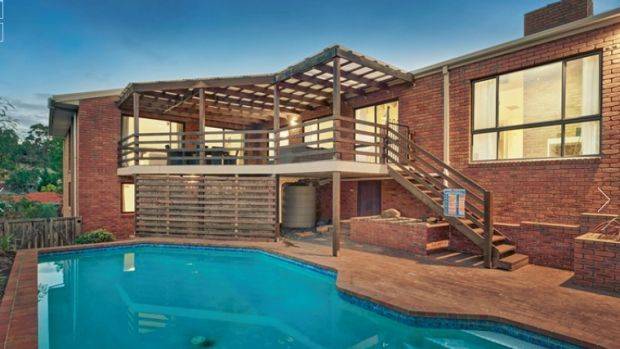 Christmas and New Year warning on deck and balcony collapses

Weddings and 21st Birthdays are also dangerous.
Dinners or parties where a crowd of people gather on a balcony for a drink or a barbeque are high risk activities and greatly increase the chance of an unsafe balcony collapsing because of the sheer weight of the number of people.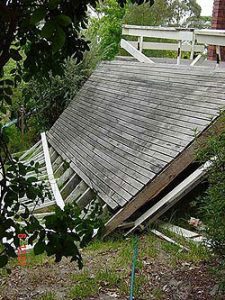 Christmas festivities and New Year's celebrations are the most dangerous times for deck and balcony collapses, according to a Melbourne Architect Robert Caulfield.
Mr Caulfield said anyone planning to hold a Christmas or New Year's Eve function that will see a crowd of people occupying the balcony or deck should check that it is safe and not in danger of collapse.
"Balconies are usually used by a small family group of three to four people, however, when fifteen to twenty adults or more gather on a balcony, the stress on the structure often reaches breaking point and the balcony collapses causing serious injury.
"Added to this weight factor is often the large BBQ, plus tables, chairs and heavy planter boxes filled with flowering plants to brighten the 'alfresco dining' area."
Mr Caulfield said that many of these balconies or decks can be several metres off the ground heightening the danger. Dangerous balconies can also be deadly for anyone who may be standing under them during a collapse.
"Balconies and decks, whether constructed of timber, steel or concrete, are exposed to the extremes of weather and need to be periodically checked for deterioration, because of their height and deterioration of materials, or in some cases illegal and poor building practices.
"In the past few years with ongoing injuries and deaths of people involved in collapsing balconies and decks, each event has left a potential trail of expensive legal and medical expenses for home owners and people involved.
"These cases have highlighted the need for home owners to have regular checks on the safety of their decks or balconies to avoid injury and potentially costly court cases with those injured seeking damages."
Mr Caulfield said anyone with a balcony or raised deck, whether it's timber, concrete or features steel supports, should check it out carefully for safety, including an inspection for rotting timbers, shaky hand rails and balustrades, corroded bolts and brackets, rust stains and cracking in concrete balconies.
"People renting properties as well as home owners should check decks or balconies and notify their real estate agents if any dangerous conditions are discovered.
People proposing to buy a home should take special care that they don't buy a lemon. Read our free DIY Home Inspection Checklist, and for further advice on balconies and other building issues contact Architects Group Australia.
"If people find faults, they should take immediate action to have them repaired."