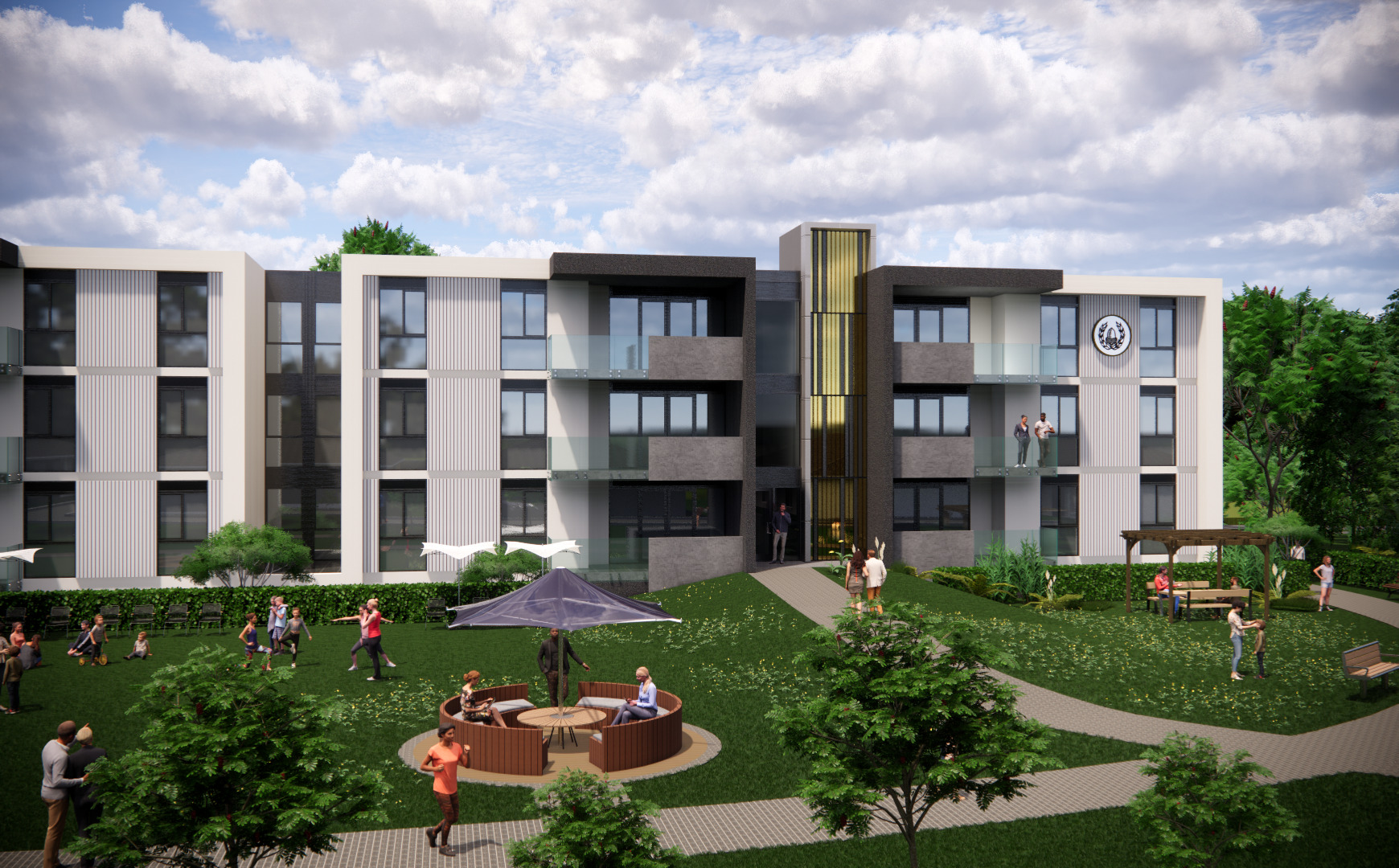 BaCKchat Winter 2023
Winter is here, and at CKA we have been embracing this the cool change by keeping our creative fires burning. Despite the chilly weather, our team has been busy working on an array of exciting projects. We are delighted to share our latest endeavours with you.
RETIREMENT AND AGED CARE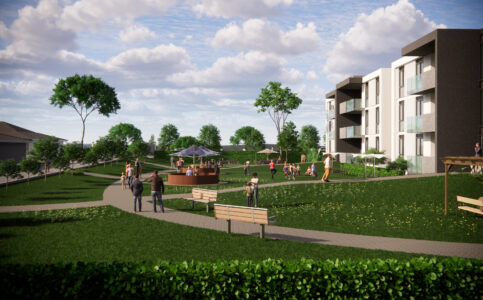 At CKA we are continually driven to enhance the lives of seniors by creating retirement communities that are both vibrant and viable. Recently, we have been working on aged care projects in Templestowe and Ferntree Gully, using our expertise to design spaces that prioritise comfort, safety and a sense of belonging for residents. Additionally, we are in the early stages of developing a series of large retirement projects in Cheltenham, Ferntree Gully and Wheelers Hill. Our vision is to create up to 140 three and two bedroom units, a community centre and various other facilities for each. Stay tuned for more updates about these in the near future.
EDUCATION AND COMMUNITY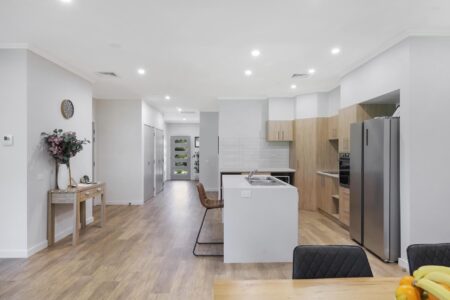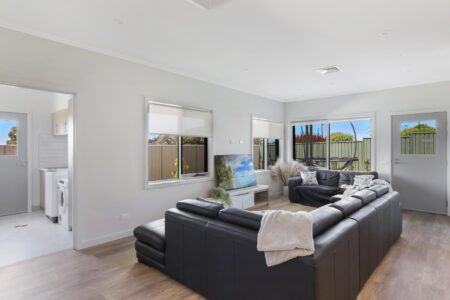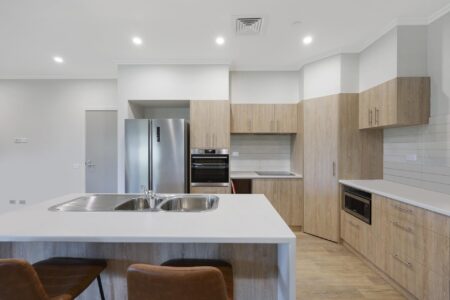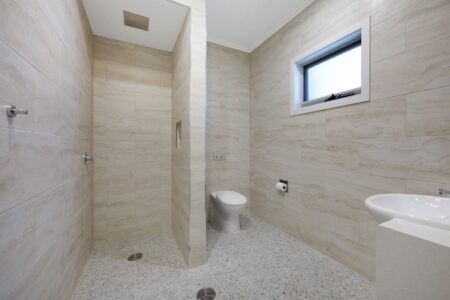 In conjunction with Homes Victoria and the Department of Families Fairness and Housing, CKA Group has recently completed several new special purpose supervised Out of Home Care homes designed for special needs children throughout Victoria. These were designed to provide comfortable accommodation, a true sense of home, and a space to deliver support services. They were also designed and built to a tight budget and tight timeframe.
NEW HOMES AND RENOVATIONS
Mont Albert Home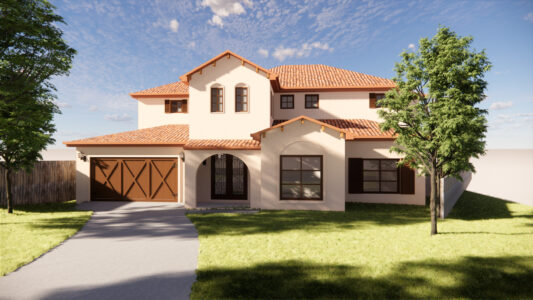 The CKA team is consistently working on a series of new homes and renovations for our clients. One of our latest projects is a home in Mont Albert. The client's brief was to bring a touch of the Caribbean to Australia whilst adhering to a tight budget. The design of this home draws inspiration from the Spanish style architecture seen throughout the Caribbean, tying back to the client's cultural roots. We look forward to the client moving into their new home in the near future.
Wheelers Hill Home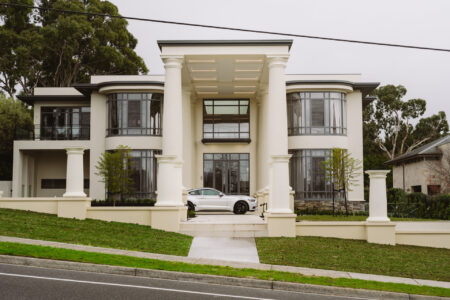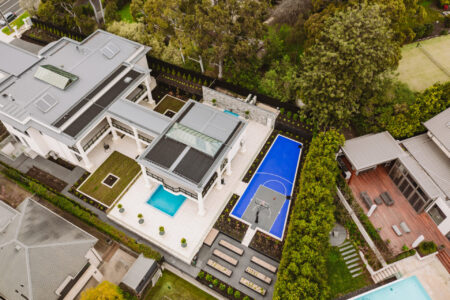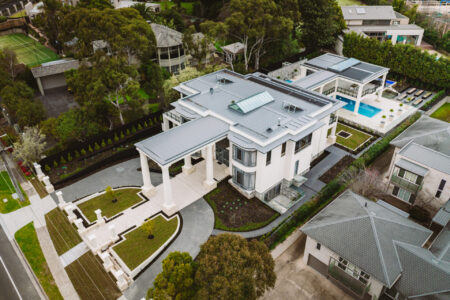 Our Wheelers Hill home reached completion last year and we are thrilled to announce that the final touches have now been added to this project. With furnishing and landscaping complete, our clients Ken and Lucy are over the moon with the result. "The team at CKA have produced something absolutely marvellous for our family," Ken said. "All of our friends and relatives are in awe of what we have achieved." Such heartfelt praise is the ultimate reward for us at CKA, as it fuels our passion for bringing our clients' visions to life. Photographs courtesy of Supreme Green Landscaping.
Seaford Home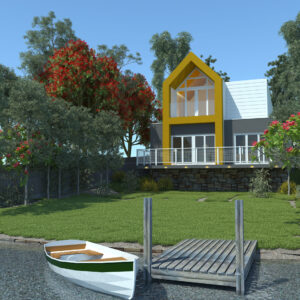 After a temporary period of low builder activity, our Seaford home, beautifully situated on the canal, is now back on track and proceeding full steam ahead. Despite its budget constraints, this compact modern home is set to be nothing short of spectacular upon completion.
Box Hill Home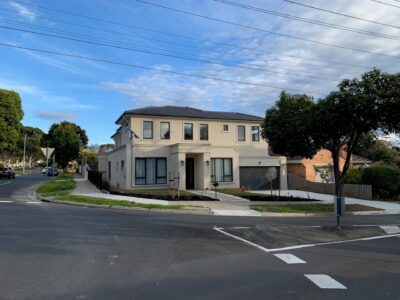 Our two-story townhouse project in Box Hill has now been completed. Sold ahead of time and at an impressive profit for our client, this contemporary home boasts four bedrooms, three bathrooms, a study and double garage. We also have current new home and renovation projects in Rosebud, Sorrento, Doncaster and Blackburn South as well as internationally, with several projects underway in Jiangsu Province, China.
INTERNATIONAL
Jinmao Mansion, Suzhou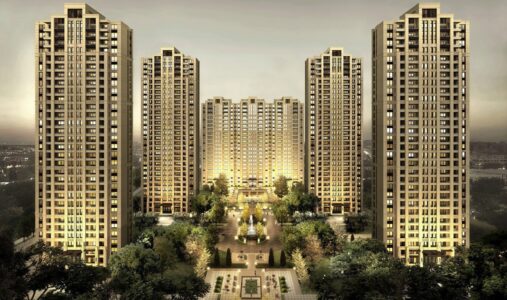 Across the globe in our Shanghai office, CK Designworks has been working with our Melbourne team on two international projects. The first is a master plan project named, Jinmao Mansion, located in Suzhou, a city west of Shanghai. The brilliance of this project lies in its symmetrical layout, which emphasizes a sense of axis and order in both the planning and landscape design.
Xiangshan Donghai, Ming City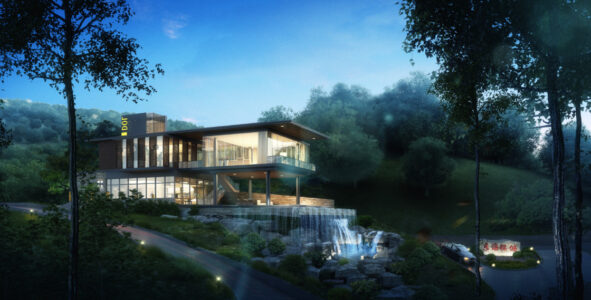 The second project and on a different scale, is an exciting project involving the design of a liveable eco-community along the coast. Designed to enhance the existing landscape, our architects took advantage of the mountainous topography layering the buildings from the hilltops down to the shore. Both the mountain and sea views combined create spectacular homes for the residents, prioritising privacy and accessibility to the beach.
UPCOMING PROJECTS
INDUSTRIAL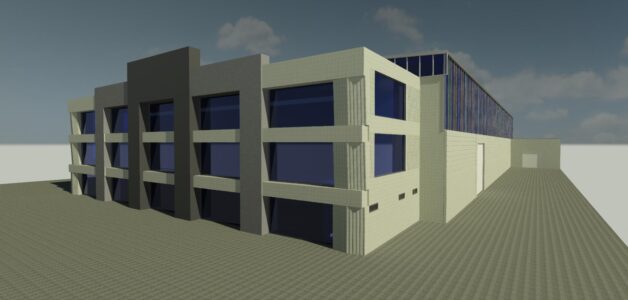 CKA is working on the preliminary stages of a 4,514 square metre, $35m industrial and office development using an innovative system of precast concrete columns, saving construction time and reducing fire compliance requirements.
RETIREMENT AND AGED CARE
We are working on the preliminary stages of a $120m 140 unit retirement project, scheduled to go to town planning in the next few months.
SPECIAL PURPOSE HOUSING
We have commenced work on more special Out of Home Care projects for the Victorian government in addition to the nine we have completed or have under construction.
HERITAGE
We have completed preliminary designs for a $8M extension to a heritage listed building. This is an extremely exciting and innovative project.
All of these projects will be featured in next season's edition of BaCKchat.
BUILDING CONSTRUCTION COSTS
In conjunction with Rodney Vapp Quantity Surveyors, CKA produces regular building cost updates for aged care projects, new homes, home renovations and aged care facilities. We have seen building costs stabilize in recent months after annual increases of 14% or more.
Check out our cost guides by visiting https://caulfieldkrivanek.com/resources/
NEW TEAM MEMBER
There has been a new addition to our team with Chelsea Fisher recently joining CKA. Chelsea is completing her Bachelor of Architectural Design at Monash University and has joined as an architectural assistant and communications and media coordinator.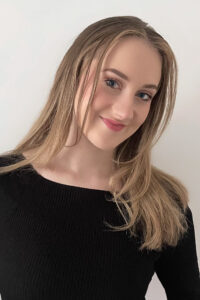 ROBERT CAULFIELD RECENTLY ELECTED AS COTA VIC PRESIDENT
Robert has recently been elected as President of COTA Victoria and has an agenda to help improve the living conditions of older Victorians. With over forty years of experience as an architect, and with designs of numerous aged care facilities and retirement villages under his belt, Robert has extensive experience in this area. In conjunction with his former achievements as National President of the Australian Institute of Architects and Kidsafe (The Child Accident Prevention Foundation of Australia), Robert has an abundance of experience that will help guide this organisation forward.
COTA (Council on the Aging) is Australia's leading not-for-profit organisation representing the interests of older Australians. Designed to protect the rights of and provide opportunities for older Victorians. COTA is powered by 32 staff and 103 volunteers, whom all provide a myriad of services. These range from assistance with curtailing elder abuse to helping people select the best aged care homes and retirement villages to suit them.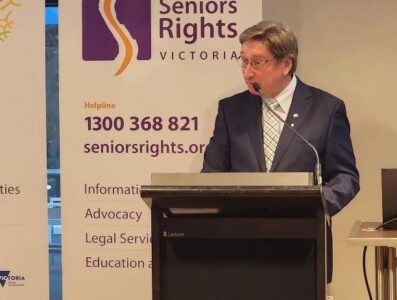 As the chilly season embraces us, we send you warm wishes for the months ahead. From the CKA team; Robert, Ivo, Laura, Vic, Song, Augustine, Philip, David, Ann, Kaye and Chelsea.
Click here if you would like to view this newsletter as a PDF.