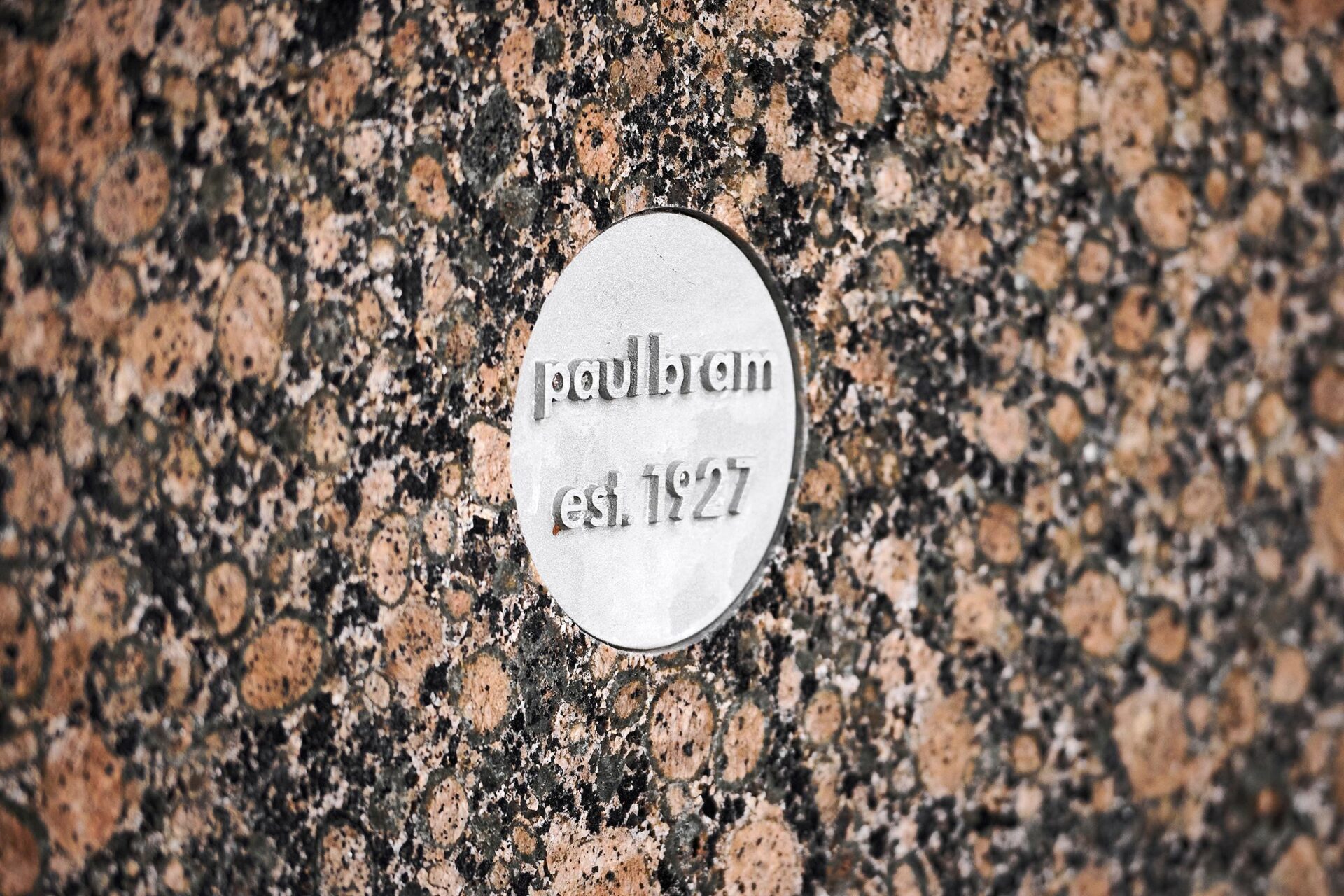 Architecture Revisited II

Paul Bram, a name synonymous for bespoke engagement rings and fine jewelry. The showroom itself is iconic. Sitting on Swanston Street, next to the forecourt of Little Collins Street, even if you don't know the name you will know the building. Completely clad in marble with cathedral style windows its a real showstopper.
Lets take a bit of a journey back to 1982. Arnold Bram, son of Paul, approached Robert and Ivo when their small workshop and showroom in Little Collins Street was no longer suitable. 144 Swanston Street was a Victorian terrace occupied by Collins Booksellers and destined to be the new Paul Bram showroom. All that was needed was the architectural talents of the CKA team.
Swanston Street in 1980 with Collins Booksellers to the right of the image
The brief was to create a light filled space that would naturally capture the sparkle of the diamonds on display. This was achieved through the use of a central skylight and an inclined window to the south. A novel feature for the time was the use of a water wall that cascaded down the window, not unlike the well-known water wall at the National Gallery of Victoria.
Upon completion in early 1983
Paul Bram as it is today
With the aim to fit in seamlessly with the surrounding streetscape, design cues from the surrounding Victorian buildings were used complete with black marble exterior cornices and window framing. The front took inspiration from the 1930's with a window display offering a more intimate view of the jewelry for those passing by.
Window shopping at its finest.
While the water wall has been turned off and a café has been added to the forecourt the exterior of the building has remained unchanged. The interior has lost its forest of green that lined the windows and the mezzanine levels and the ribbed-like fabric that adorned the walls but the spaces remain as they were in the early 80's.
A long time Paul Bram employee recently said "It would have been quite avant-garde at the time, but some things don't change, such as the beautiful quality of the light. It just makes the spaces so much more pleasurable to work in."
For a project that is now 40 years old it is great to see that the clients are still appreciative of what we were able to achieve. In this case Paul Bram provided the gems and we gave them the jewelry box to store them in.